CIAS Academic Staff and Research Projects
CIAS Research Map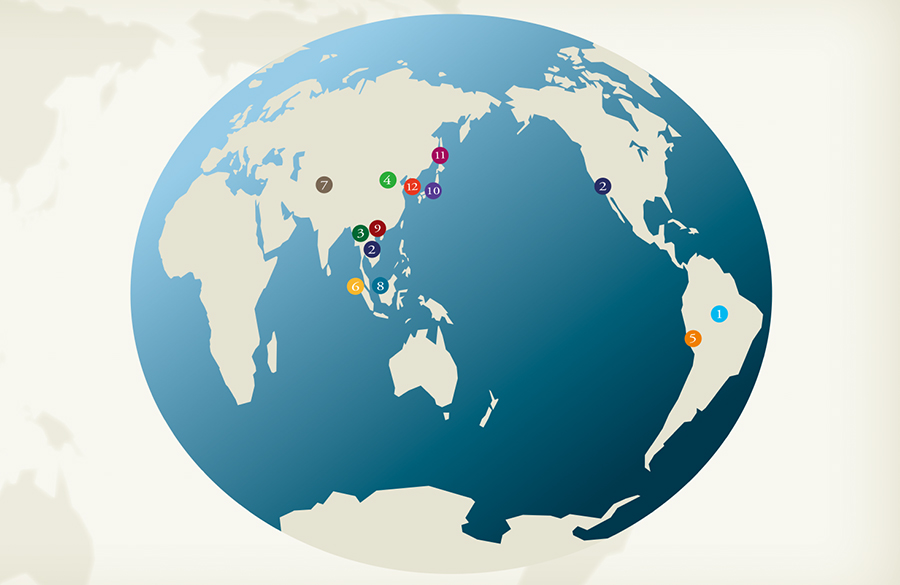 Professor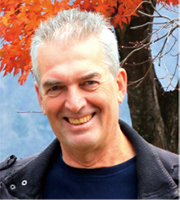 DE JONG Wil
Environmental governance
Reducing emission from tropical peat swamp forests / Implications of shifting development discourses for forests and livelihoods / Futures Studies in Forestry.
1) M. Buizer, W. de Jong & D. Humphreys (eds.). Climate change and deforestation: The evolution of an intersecting policy domain. Special Issue, Environmental Science and Policy, volume 35. 2014.
2) B. Arts, W. de Jong & M. Krott (eds.). Political theory for forest policy. Special Issue, Forest Policy and Economics, Volume 16. 2012.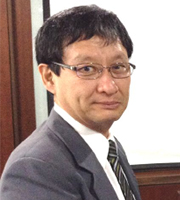 HARA Shoichirol
Information Sciencel
Application of Information Technologies to Humanities' Science, Spatiotemporal Science
1) Masami Matsuda, Khanitta Nuntaboot, Katsumasa Ota & Shoichiro Hara. " Health Promotion and Education in Thailand in Comparison with the Japanese Health Care System and Health Informatics". Asian Perspectives and Evidence on Health Promotion and Education, pp.50-66, Springer. 2011.
2) Shoichiro Hara. "Area Informatics – Concept and Status –". Culture and Computing: Computing and Communication for Crosscultural Interaction. pp. 214-228, Springer. 2010.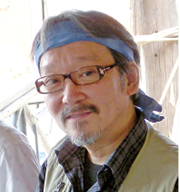 HAYASHI Yukio
Cultural Anthropology, Regional Study of Theravadins
Mapping religious practice among the Theravadins in Mainland Southeast Asia / Comparative study of inter-regional relations between Buddhists
1) Yukio Hayashi. Practical Buddhism among the Thai-Lao: Religion in the Making of the Reigon. Kyoto and Melbourne: Kyoto University Press and Trans Pacifi c Press. 2003. 2) Yukio Hayashi. พุทธศาสนาเชิงปฏิบัติของคนไทยอีสาน: ศาสนาในความเป็นภูมิภาค (Phutthasatsana choeng patibat khong thai isan: Satsna nai khwampen phumiphak). Bangkok: Chulalongkorn University Press. 2011.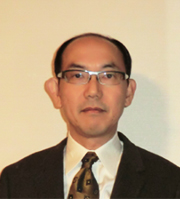 KISHI Toshihiko
East Asian History
Reading the Record of a Hundred Years of Intra-East Asian Confl ict / Cooperation through Research in Audio-Visual Materials
1) 貴志俊彦et al. (eds.). 美國在亞洲的文化冷戰(The U.S.A.'s Cultural Cold War in Asia). 台北:稲郷出版社. 2012-6
2)기시 도시히코 et al. (eds.). 문화냉전과 아시아 : 냉전 연구를 탈중 심화하기 (De-Centering the Cultural Cold War : The U.S. and Asia). 서울:소명출판 . 2012-6.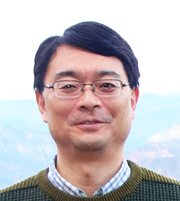 MURAKAMI Yusuke
Political Science
Comparative study on Latin American politics after neoliberal reforms / Field research on local politics in highland Ayacucho, Peru.
1) Yusuke Murakami (ed.). Perú en la era del Chino: la política no institucionalizada y el pueblo en busca de un Salvador. 2ª. edición, Ideología y política 27, Lima: Instituto de Estudios Peruanos y Center for Integrated Area Studies, Kyoto University, 698p. (1ª. edición, 2007, 715p). 2012.
2) Yusuke Murakami (ed.). América Latina en la era posneoliberal: democracia, confl ictos y desigualdad. América problema 37, Lima: Instituto de Estudios Peruanos y Center for Integrated Area Stuidies, Kyoto University, 246p. 2013.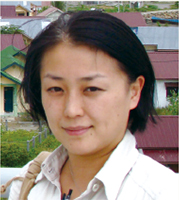 NISHI Yoshimi
Southeast Asian Studies
Disaster Management in Multicultural Society Region-based Information Management in Multilingual and Multireligious Regions Restructuring of Collective Memory in Post-conflict Society
1) Yoshimi Nishi. "Among Bangsa, Keturunan, and Daerah: Peace-Building and Group Identity in the law on Governing Aceh, 2006". Bangsa and Umma: Development of People-Grouping Concepts in Islamized Southeast Asia, Kyoto University Press. pp.166-182. 2011.
2) Yoshimi Nishi & Hiroyuki Yamamoto. "Social Flux and Disaster Management: An Essay on the Construction of an Indonesian Model for Disaster Management and Reconstruction",Journal of Disaster Research, Vol.7, No.1, Fuji Technology Press, pp.65-74. 2012.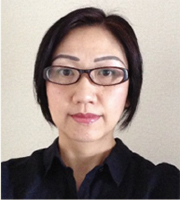 OBIYA Chika
Central Asian Studies
Modern history of Central Asia, especially for the revolutionary period / Soviet-socialist modernization in Central Asia and its implications for today / Database building for Turkestanskii Sbornik as an example of preserving and sharing historical materials
1) C. Obiya and H. Kuroki (eds.). Political Violence and Human Security in the Post-9.11 World. JCAS Symposium Series No. 24, State Nation and Ethnic Relations IX, Osaka: The Japan Center for Area Studies, NME, 254p. 2006.
2) C. Obiya. "The Basmachi Movement as a Mirror of Central Asian Society in the Revolutionary Period". Social Protests and Nation-Building in the Middle East and Central Asia, IDE Development Perspective Series No. 1, Chiba: Institute of Developing Economies JETRO, pp. 88-104. 2003.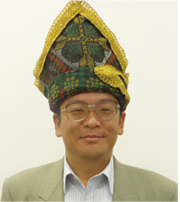 YAMAMOTO Hiroyuki
Area Studies of Southeast Asia
Nationalism, ethnicity and regionalism in Malaysia / Social memory and disaster resilience in Southeast Asia / Digital Archiving of Jawi documents / Hybridity in films and society in Southeast Asia / Methodology and history of Area Studies
1) David Lim & Yamamoto Hiroyuki (eds.). Film in Contemporary Southeast Asia: Cultural Interpretation and Social Intervention. Routledge. 2011.
2) Hiroyuki Yamamoto, Anthony Milner, Midori Kawashima & Kazuhiro Arai (eds.). Bangsa and Umma: Development of People-Grouping Concepts in Islamized Southeast Asia. Kyoto University Press. 2011.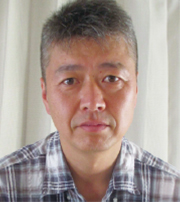 YANAGISAWA Masayuki
Agro-ecology
Comparative study on social organization in the Red River and Mekong delta of Vietnam
1) Masayuki Yanagisawa. Kinh doanh và dịch vụ: Vai trò của một tổ chức xã hội ở nông thôn của đông bằng sông Hồng (Commercial activity or public service : Roles of a social organization in rural Red river delta, Vietnam). TỌA ĐÀM NGHIÊN CỨU LÀNG XÃ VIỆT NAM: Kỷ niệm 20 năm dự án nghiên cứu Bách Cốc (International workshop on Vietnamese village studies: memory of Bach Coc studies). Truờng Đại học Khoa học xã hội và Nhân văn (Hanoi National University of Social science and Humanity). 2013-9.
2) Masayuki Yanagisawa. Area Informatics Project: Toward creation of knowledge for area studies. International seminar on Dari Warisan Ke Wawasan/ From Tradition To Vision. CIAS, Putra Hotel, KL, Malaysia. 2013-9.
Assistant Professor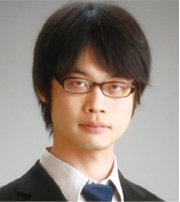 KAMEDA Akihiro
Informatics
Information Extraction from Academic Resources and its Structurization
1) Akihiro Kameda, Kiyoko Uchiyama, Hideaki Takeda & Akiko Aizawa. "Extraction of Semantic Relationships from Academic Papers using Syntactic Patterns". The Fifth International Conference on Information, Process, and Knowledge Management. 2013.
2) Akihiro Kameda, Fumihiro Kato, Utsugi Jinbo, Ikki Ohmukai & Hideaki Takeda. "Integrate Japanese Red List into LOD of Species". PNC Annual Conference and Joint Meetings 2013.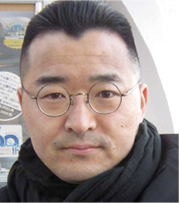 NAKAYAMA Taisho
History of Borderlands
Migration and remaining evoked by border change in modern Northeast Asia, especially Sakhalin, / Migration for development in modern Northeast Asia, especially Sakhalin, / Historical and social comparison with Sakhalin, Taiwan, Manchuria and Far East.
1) Taisho Nakayama. "Japanese Society on Karafuto". Svetlana Paichadze & Philip A. Seaton (eds.). Voices from the shifting Russo-Japanese Border : Karafuto / Sakhalin, Oxton : Routledge, pp.19-41, 2015.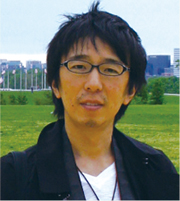 TANIGAWA Ryuichi
Architectural and Urban History
Modern Asian architectural history with an emphasis on the relationship between Japan and other Asian countries
1) Ryuichi Tanigawa. "Colonial Structures Veiled in Publicity -Lighthouses, Bridges, and Dams Built by the Japanese Empire in Colonial Korea". Our Living Heritage: Industrial Buildings and Sites of Asia, mAAN Seoul 2011 8th International Conference, Seoul, 25-27 August 2011, pp.77-87. 2011.
Emeritus Professor
| | |
| --- | --- |
| Kougi Tanaka | Fumiko Oshikawa |
Professor Specially Appointed
Society for the Promotion of Science Research Fellows
Teaching Assistants
| | |
| --- | --- |
| Shinji Suwa | Tsukasa Ohoka |
Science Research Fellows
| | |
| --- | --- |
| Andrea Yuri Flores Urushima | Kyohta Yamada |
Administrative Assistants
| | |
| --- | --- |
| Yoko Akamatsu | Hisako Hikji |
| Yukari Ito | Junko Kawashima |
| Kayo Nakamura | Rie Ohshika |
| Sachiko Ninomiya | Kanako Nishi |
| Kisako Tomoida | Toshiko Umagoe |
Library Staff